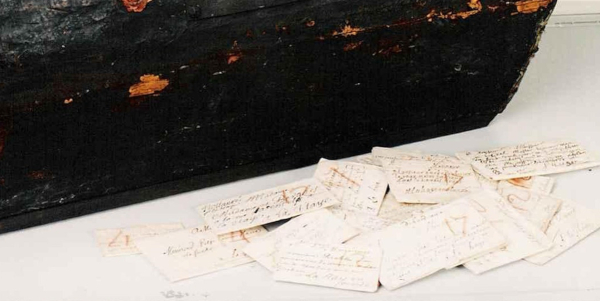 Are you likely to be in or near The Hague on 16 February 2020? Are you interested in the materiality of early modern letters, particularly in how they were folded, wrapped, and sealed? Are you intrigued by the journeys letters endured and the postal routes taken from the moment of dispatch? And would you like to see an example of the type of chest in which countless bundles of letters were stored in the seventeenth century? If so, you may be interested to know that EMLO's partners at the Signed, Sealed, and Undelivered project are set to hold a celebratory conference on Sunday, 16 February 2020 at the Beeld en Geluid in The Hague. Detailed metadata for the undelivered letters on which the team work are being collated and published in EMLO as the Brienne collection, and a new batch of letters will be added to this catalogue to coincide with the conference.
The Signed, Sealed, and Undelivered project team would like to extend the following invitation (in letter format, naturally) to everyone interested in finding out more about the meticulous cataloguing work and the associated research involved with these undelivered letters. Further details and instructions regarding the event on 16 February and registration (attendance is free, but booking is required) may be found online.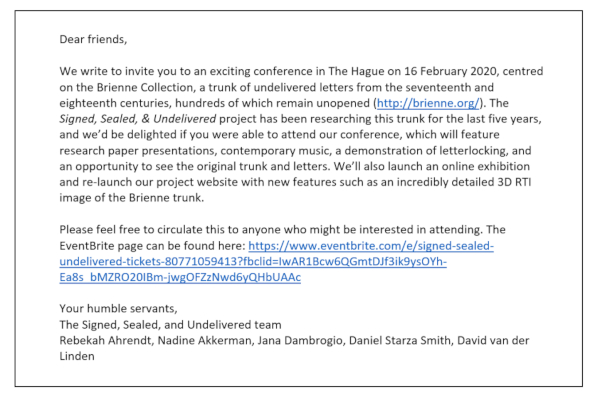 Look forward to seeing you there!